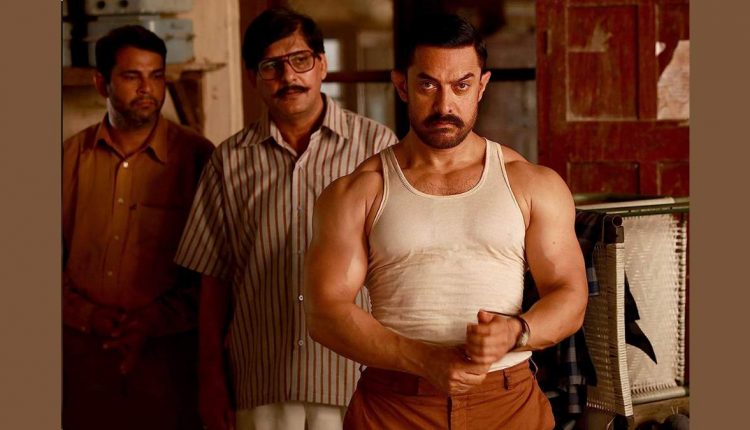 Blockbusters
Bollywood's Biggest Blockbuster Movies: A Cinematic Extravaganza
Bollywood, the vibrant and ever-evolving Hindi film industry, has given us countless memorable movies over the years. From epic dramas to high-octane action flicks, Bollywood has always had a knack for creating blockbuster movies that capture the imagination of millions. In this article, we will delve into the world of Bollywood's biggest blockbuster movies, which have not only shattered box office records but have also left an indelible mark on popular culture.
Baahubali: The Beginning and Baahubali: The Conclusion (2015-2017):
Directed by S.S. Rajamouli, the Baahubali series took Indian cinema to new heights with its grandeur and visual effects. The two-part epic saga depicted the tale of two warring brothers in the fictional kingdom of Mahishmati. With its larger-than-life action sequences and stunning visuals, Baahubali became a phenomenon, earning massive box office collections both domestically and internationally.
Dangal (2016):
Based on the true story of Indian wrestler Mahavir Singh Phogat and his daughters, Dangal struck a chord with audiences across the globe. Directed by Nitesh Tiwari, the film showcased the inspiring journey of a father who trains his daughters to become world-class wrestlers. Dangal not only won critical acclaim but also broke records at the box office, becoming one of the highest-grossing Indian films of all time.
PK (2014):
Directed by Rajkumar Hirani, PK starred Aamir Khan in the lead role and tackled the sensitive subject of religious beliefs in a satirical and thought-provoking manner. The film follows an alien who lands on Earth and questions various religious practices and superstitions. PK was not only a commercial success but also sparked important conversations about religion and spirituality in society.
Bajrangi Bhaijaan (2015):
Directed by Kabir Khan, Bajrangi Bhaijaan showcased Salman Khan in a heartwarming and emotional role. The film tells the story of a man who embarks on a mission to reunite a mute Pakistani girl with her family in India. With its powerful performances, engaging narrative, and soulful music, Bajrangi Bhaijaan struck a chord with audiences and became a massive hit.
Padmaavat (2018):
Directed by Sanjay Leela Bhansali, Padmaavat faced numerous controversies prior to its release but managed to overcome them and emerged as a box office juggernaut. The film is a period drama based on the epic poem "Padmavat" and showcases the valor and sacrifice of Queen Padmavati. With its opulent sets, breathtaking visuals, and stellar performances by Deepika Padukone, Ranveer Singh, and Shahid Kapoor, Padmaavat became a landmark film in Bollywood.
To sum it up:
Bollywood has witnessed the release of numerous blockbuster movies that have captivated audiences with their stellar performances, gripping narratives, and larger-than-life productions. From the epic sagas of Baahubali to the thought-provoking storytelling of PK, these movies have not only broken box office records but have also made a lasting impact on the audience. As Bollywood continues to evolve, it is only a matter of time before we witness the next wave of blockbuster movies that will take the industry to even greater heights.