Neelanjona Sabyasachi Thakur (Neel) celebrates her musical journey with the release of her new video Yeh Boondein Yeh Baarish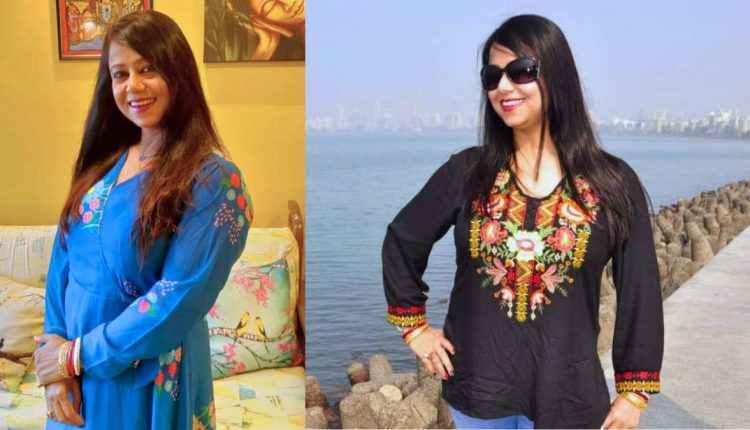 Speaking on her latest music video Yeh Boondein Yeh Baarish from her current residence at Mumbai, National Award winning singer, Neelanjona Sabyasachi Thakur (Neel), recalls her musical journey.
Born in Kolkata, Neel started learning singing from her mother Dipali Sarkar when she was 4 years old. Her parents saw her talent in music and got her admitted to Gitabitan, where she learned Rabindra Sangeet for 11 years. However after Gitabitan, her love for music took her to different Gurus of different genres of music such as Shri Sadhan Chandra Roy and Shri Sunil Chattopadhay (Indian Classical), Shri Jatileshwar Mukhopadhay (Modern Bengali) and Mr Carlton Kito (Western Music).
After college, she formed a band called Sanjeevani with a couple of friends, and released their first album in 2000. Their song from Destination World Cup was a big hit as it was launched just before the 2003 Cricket World Cup at South Africa.
She then performed in world-renowned auditoriums such as Carnegie Hall in New York, Ozawa Hall in Tanglewood and Esplanade Hall at Singapore in a musical project led by Yo Yo Ma, (15 Grammy Award-winning Cellist), Shri Sandip Das (Grammy Award Winner) and Wu Tong. She further extended her expertise by being a top-ranking Radio Jockey, as RJ Neel. She received various awards, notably amongst them are National Award as best Play back singer female in 2009, Big Bangla Music Award and Swayamsiddha Award as Radio Jockey.
Neelanjona is very excited about her new song Yeh Boondein Yeh Baarish released on October 5, 2023. She launched the same from her own music label ChocoChoms Music LLP. The music video can be viewed at https://www.youtube.com/watch?v=pbhPylc1vGU
It was a red alert monsoon day in Mumbai, when she teamed up with long term friend and composer Drono Acharya and lyricist Jay Shankar Prasad, over a cup of chai. Jay's poetic lines, Drono's lilting melody and Neelanjona's soulful singing gave birth to Yeh Boondein Yeh Baarish.
The song was beautifully recorded by Moon Deka at Splendid Audio in Mumbai, and perfectly mixed and mastered by another long time friend Kohinoor Mukherjee. DOP Amrita Sen portrayed the video in various picturesque locations of Kurseung. The song with the video promises to fill the infinite between two souls.
Neelanjona looks forward to singing different genres of music, which touches people's hearts.